Membership Information
The summary below is to assist you with understanding the requirements of what you need to complete before registration will be considered by the New Zealand Wool Classers Association.
Your registration number is a unique number given only to you. In order to use this registration your annual subscription must be kept current.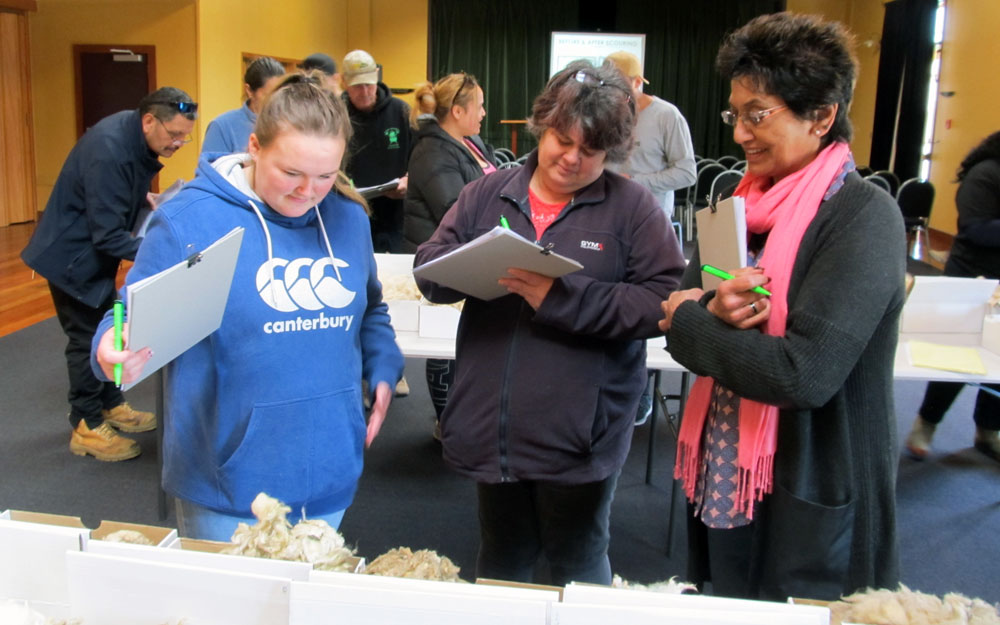 QP (provisional) Registration (grading)
A QP registration applicant/holder will have attended a Level 3 Certificate in Wool Harvesting and Level 4 Grade crossbred and mid micron wool. Due to many experienced wool handlers that have the skills to carry out grading of XB and/or Mid Micron wool but do not have the required qualification, NZWCA will consider them for registration once grading carried out by them and a shed inspection is submitted for assessment by NZWCA.
The QP registration is recognised by the NZWCA and members of the wider wool industry as a symbol of a wool handler having been trained to consistently meet quality standards for wool preparation.
A QP registration holder may grade and apply their registration to crossbred and mid micron wool.
A QP registration holder can upgrade to QX registration on two crossbred clips including a shed inspection have been approved or a QH registration on two mid micron clips including a shed inspection have been approved
Once they have been approved for crossbred and mid micron they qualify for a QB registration
A Q registration holder can apply for classer status by enrolling in and completing the N Z Certificate in Wool Technology (this is not mandatory).
Provisional Classer "P" Registration
A graduate of the Certificate in N Z Wool Technology course can apply for membership of the NZWCA and Provisional classer status.
A "P" classer can upgrade their registration on presentation of 3 clips of a breed (crossbred, Mid Micron & Merino).
As each breed is presented and approved you are upgraded for Crossbred to X, for Mid Micron to H for Merino to M. When you have been approved for Crossbred & Mid Micron you are upgraded to B, Cross Bred & Merino to C, Mid Micron & Merino to D. On completion of Merino, Mid-Micron and Crossbred you qualify for A (full registration)
Owner classer "F" Registration
No formal qualification is required
Only applies to clips that you have a direct relationship to, such as Owner/Manager
Shed inspection and Clip has been assessed by a wool representative (such as wool broker/merchant) or NZWCA
For classing once clips have been approved by NZWCA you qualify for F registration plus prefix on breed Merino would be "FM", Crossbred "FX" and Mid Micron "FH"
For grading, once clips have been approved you qualify FQX for crossbred, FQH for mid micron and FQB for both crossbred and mid micron
Classers with overseas Registration
The classer is required to register with NZWCA and provide copies of relevant classer's qualification. On acceptance you are required to go through the same process as a provisional classer ("P" registration)