Certificate in Wool Technology
This level 4 programme is designed to enable you to gain a job or progress within the wool industry and can be undertaken while in full time employment.
It is suitable for people working, or wishing to work, in all links in the chain from farm production through to final sale. It is a requirement qualification for people wishing to become a registered wool classer.
It teaches knowledge and practical skills needed to work with wool and, about the various processes involved in taking wool from the sheep's back to making it suitable for the many final uses for wool. Students also learn about the unique characteristics of wool, the structure of the New Zealand wool industry and the sheep farming systems which produce wool, and will help increase confidence and satisfaction in your work.
You will learn about wool metrics, develop wool classing skills, and knowledge about working in the industry, including supervision of wool preparation staff.
Topics covered: Wool Value Chain, Wool Classification, Working in the Wool Industry, Computing & Communication.
Teaching is delivered mainly via distance learning, but students will attend a one-week block course once over the 2-year (18 months study time) duration of the programme.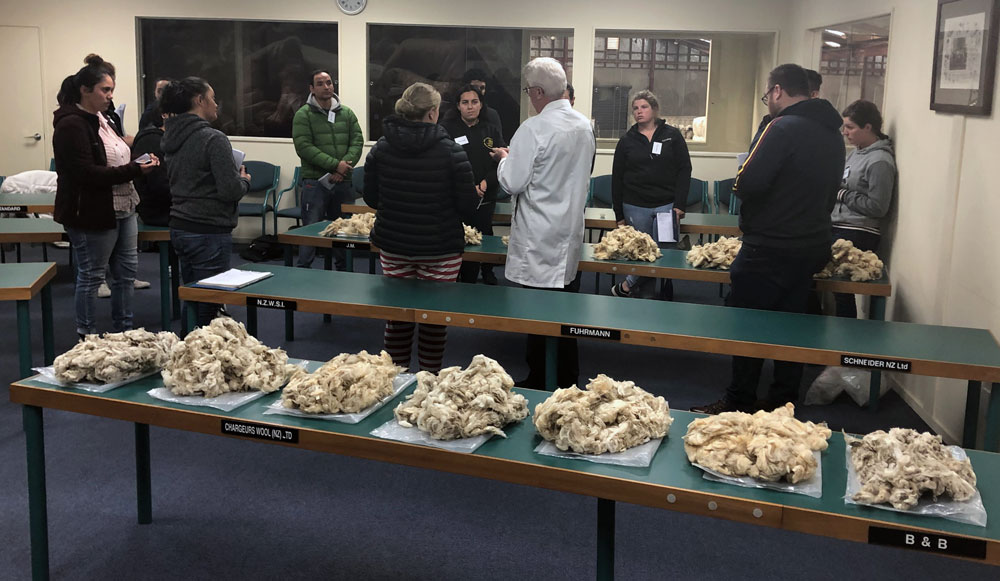 | | |
| --- | --- |
| Provider: | Southern Institute of Technology (SIT) |
| Qualification: | Certificate |
| Level: | 4 |
| Dates: | Start Feb each year |
| Duration: | Part-time over 2 years. The qualification comprises 4 courses with each course running for 17 weeks (15 teaching weeks, 2 holiday weeks) |
| Location: | SIT2LRN Distance Learning |
| Credits: | 60 |
---
The Woolmark Learning Centre
An online educational platform for all things wool
This online learning centre is provided FREE by the Woolmark Company, a not for profit organisation that supports the Australian Wool Industry, and offers the following courses:
Wool appreciation course
Wool fibre science
Raw wool scouring
Worsted top making
Worsted & woollen spinning
Wool fabric finishing
The dyeing of wool
This online programme is designed to enable you to gain a knowledge needed to work in the wool industry. It will help you increase confidence and satisfaction to work with wool.